Santa Monica
, CA, is a sunny, beachfront city between Los Angeles and Malibu on the coast of the Pacific Ocean. Locals refer to Santa Monica as "The West Side," and many global companies are headquartered there, including Fatburger restaurants, the Hulu streaming platform, Xbox Entertainment Studios, and several iconic international film studios.
About 90,000 residents live in Santa Monica's 16-square-mile area, a year-round tourist hotspot. The Santa Monica beachfront and its world-famous
Pier
are filled with outdoor enthusiasts and tourists throughout the year. The Pier has been open since 1909 and offers visitors an amusement park, snack shack, aquarium, and great fishing, as well as a world-famous Ferris wheel that illuminates the night sky.
Homes for sale in Santa Monica are selling at a
median home price
of $1,780,000. Santa Monica is a seller's market, meaning that the number of buyers searching for homes in this highly sought-after area exceeds the number of properties available for purchase.
What's in housing inventory, and how's the market stability?
Between April and May 2022, the number of active home listings
increased
by roughly 18%. Compared with 2021, sales have decreased slightly, but this is
in line
with the decrease in sales across the United States. Additionally, over 50% of homes sold for more than their asking price in April 2022, often being snapped up within weeks. In short, the Santa Monica property market is consistent with national levels, so it can be more reliably projected than outlier areas and can provide an incredibly valuable investment in an exclusive, seller-tilted market.
Is the market affordable?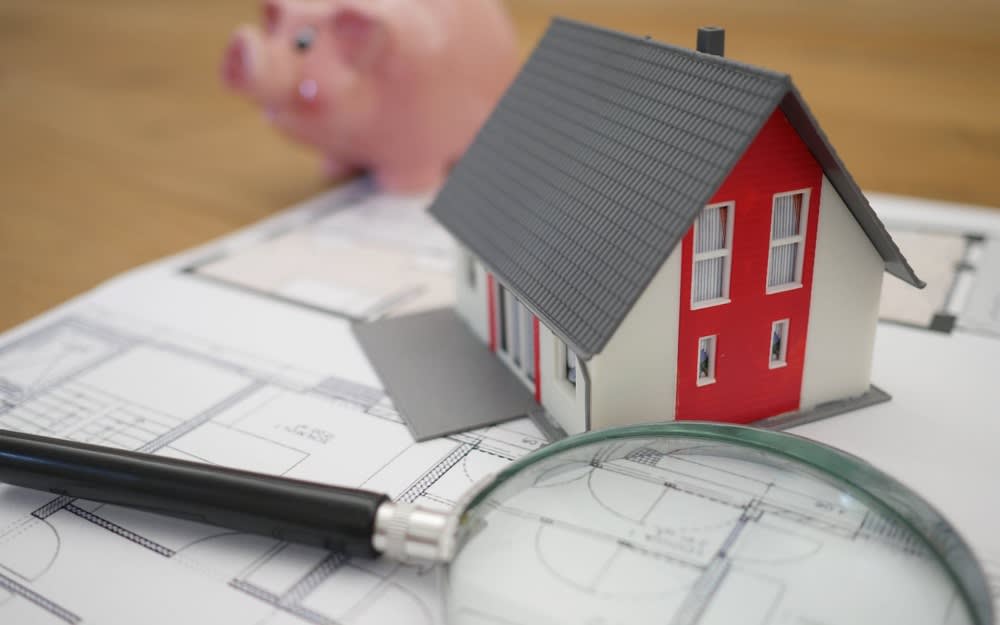 Santa Monica, along with Los Angeles proper, has been in a seller's housing bubble for the last two years. The market is seller-centric, with industry experts forecasting that housing prices will increase by another 1.06% in 2022. While that rise doesn't match the 20%-plus rise seen in places such as Scottsdale, AZ, the fact that just two years ago, the market dipped by nearly 5.8% and has recovered by twice that is a positive sign. These trends are making it challenging for first-time homebuyers and buyers short on equity, both of whom might have to go the rental route until they've amassed greater down payments to compete with buyers that are pre-approved or already have healthy down payments in hand.
Should I rent or should I buy?
Newcomers to southern California may find themselves in the unexpected position of having to rent a home instead of outright purchasing one in an effort to "wait out" constantly rising prices of homes for sale in Santa Monica. Will
housing prices drop
? Of course! When? No one really knows, although there are pundits who claim to know cyclical patterns. Renting could be the "door in" to home ownership, but do keep in mind that renting puts stress on the rental market and drives rents upward, too. The bottom line is this: if you can afford to buy, do so. According to industry analysts, it'll be a while before housing prices get any lower than they are at this moment, so if you missed your chance to buy one of the houses for sale in Santa Monica before prices rose initially, bite the bullet and get on the ladder! Even if it isn't the home of your dreams, you will have acquired a valuable brick-and-mortar investment that you can put toward your perfect space.
What to do if you're selling your home
If you're about to put your home amongst homes for sale in Santa Monica, it will be tempting to want to capitalize on a healthy seller's market. Knowing that you could easily make more than your asking price or even benefit from a bidding war could send many sellers into seeing dollar signs galore. However, it's wise to dial back on your dreams of buying a yacht with your profits. Be conservative and price your house in the same range as other
comparables
in your neighborhood. Not only will doing so put your home in buyers' searches, but the fact that your home isn't the over or underpriced "odd house out" will also put you on the "must-see" list that will generate more interest.
What to do if you're buying a home
Be prepared to move fast in a seller's market. Remember, there are many other buyers who, along with you, are vying for a small number of Santa Monica houses. You've got to come armed with the proper pre-approvals and all your paperwork ducks in a row even to have a chance at nabbing the home of your dreams. How would you feel if you decided to "wing it" and offered more than another buyer who obtained pre-approval before they went house-hunting, only to find the seller favoring your competition because there was no waiting around for banks to approve a mortgage?
What's coming in the short term?
Industry analysts report that short-term forecast trends for Santa Monica real estate continue to be strong. In the last year alone, median home values are up about 15%. Houses are selling much faster now than at the same time one year ago, averaging 26 days on the market versus 43 days one year ago.
What's ahead for Santa Monica in the long term?
Even though most southern California residents gripe about traffic congestion and high costs of living, you don't see anyone really leaving the state for good. The weather, job opportunities, educational opportunities, and the general California lifestyle render the state a perennial favorite. It's common knowledge amongst residents that "once you leave, you can never afford to come back." Housing experts note that long-term trends continue their upward trajectory, with forecasted home sales prices increasing by nearly 59% in the next decade and by nearly 31% over the next five years.
Now is the time to act if you want "in" on SoCal real estate before prices and mortgage rates rise even more. Local agent
Scott Price
is eager to get the ball rolling on your home search.