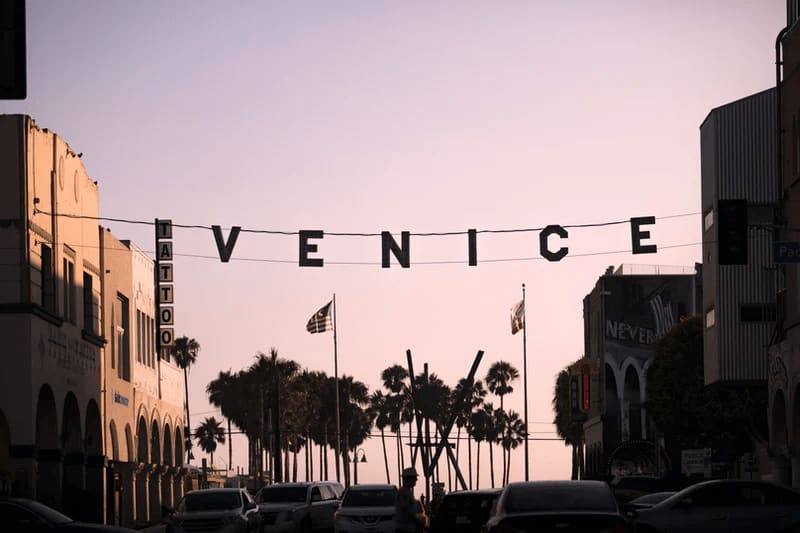 Venice is an iconic beach community in Los Angeles, CA. Known for its bustling boardwalk, bohemian vibes, and stylish Abbot Kinney stretch, it's a must-see Los Angeles destination. Luckily, it's also a great family spot. Here are all the things you need to bring and see when planning a Venice weekend with the kids.
Bathing Suits
A weekend in Venice isn't complete without a visit to the water. The beach itself is wide, sandy, and lifeguarded. While the surf can sometimes be a bit rough for children, it's always fun to play by the water's edge.
If you and your group are feeling adventurous, consider taking surf lessons. There are several surf schools that will get you set with a wetsuit and take you on guided lessons, either privately or with a group. You'll spend time training on land before moving into the water. Some schools have a minimum age requirement of 12 years old, so be sure to inquire when booking. Great surf school options include
Fun Surf LA
,
Kapowi Surf Lessons
, and
Venice Beach Surf School
. If you're already a group of experienced surfers, you may also opt to rent equipment from these locations.
Another fun water activity can be found with paddleboarding!
Jay's Rentals
has many paddleboards for rent, which you can take to the ocean and return after a couple of hours.
Venice Beach Rentals
also offers boards, and they are located right by the water.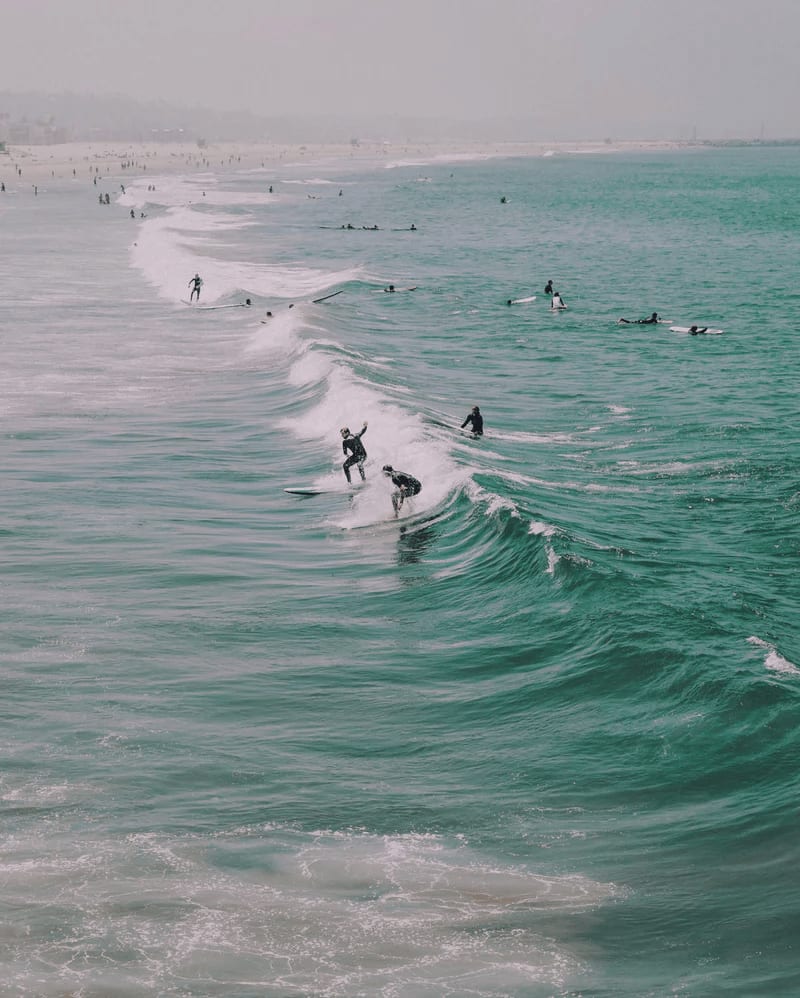 Sneakers
Venice is an active place, with ways to spend every moment in the beautiful sunshine. Walking or running along the boardwalk is a fun way to see street performers, artists, and the coast. Since Venice is a generally walkable area, you'll want to prepare for lots of walking even if you're just exploring the shops and restaurants downtown.
Skateboards, Rollerblades, and Bikes
There are many skateboarders and skateparks along the boardwalk, so if you or your kids like to skate, be sure to check them out! Show off your pro moves, or find a quieter place to practice. Venice Bike & Skates and
Boardwalk Skate & Surf
will rent skateboards and helmets if you prefer to leave yours at home.
Two of the other most popular ways to explore the boardwalk are by rollerblading and biking. Ride along with the wind in your hair!
Venice Beach Rentals
and Venice Boardwalk Bike Rental will get you geared up and ready, and they're right on the boardwalk, so you don't have to worry about schlepping bikes or blades around town.
Hop on the boardwalk in Venice to follow it all the way into Santa Monica. By doing so, you'll see the full two-mile stretch of the Venice boardwalk, as well as the three-mile stretch of Santa Monica's section. This is also a great way to see the Santa Monica boardwalk and amusement park, which is full of fun games, rides, and treats that kids love.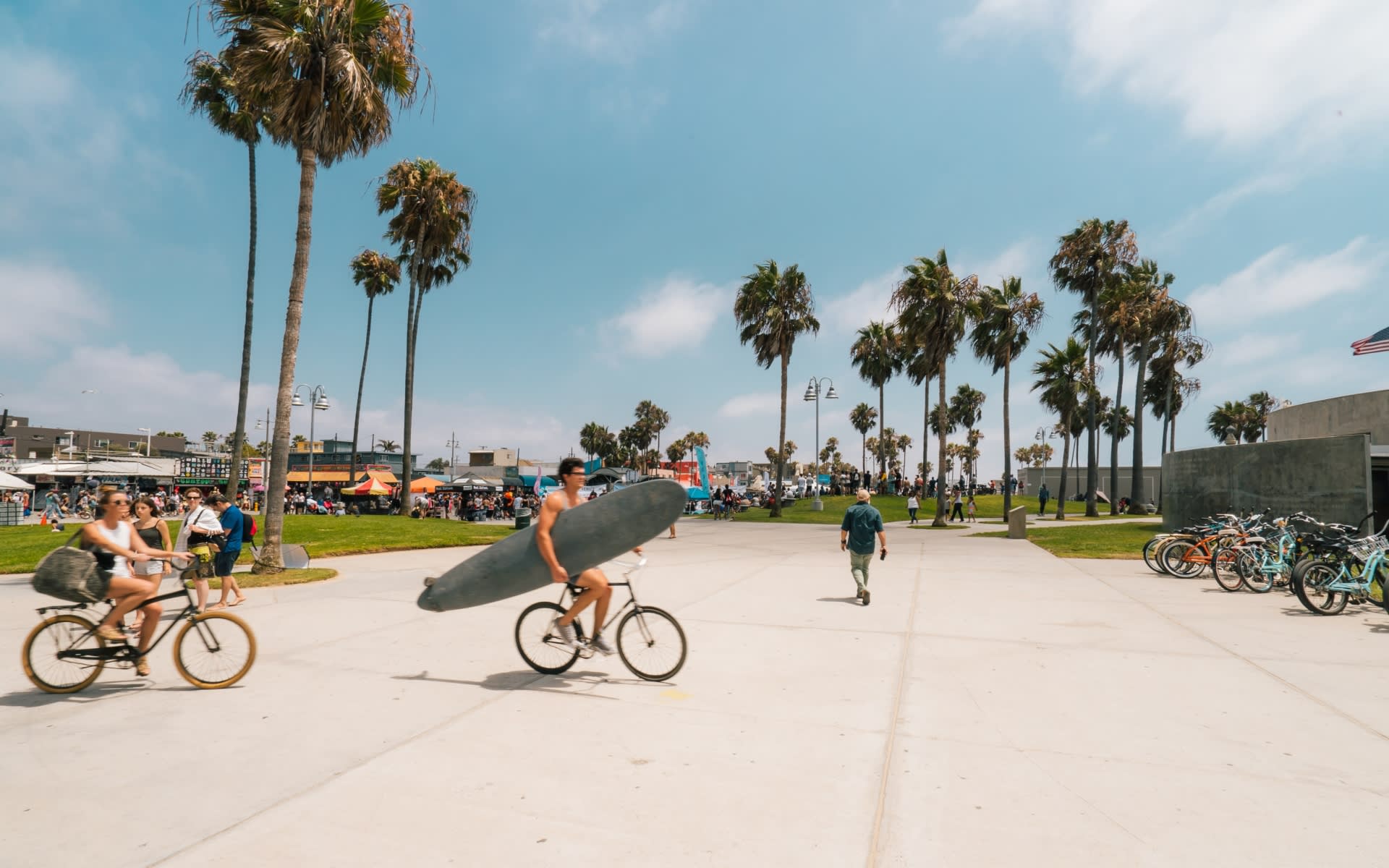 A Sense of Adventure and An Appetite
Downtown Venice — more specifically, the famous Abbot Kinney Boulevard — is known for its glitz and glam. Dozens of high-end shops, upscale restaurants, and trendy galleries line the streets. There's certainly something to be said for exploring this street. Children will marvel at the murals, and all family members will enjoy the many food trucks in the area. From acai bowls to tacos, there's something yummy around every corner.
There are also a lot of restaurants and cafes in Venice to appease the entire family.
Abbot's Pizza Company
is an old favorite. It's been serving up the area's best slices since 1954, and it is a casual spot to stop with the kids for lunch. Try the Popeye's Chicken or the Athens Pie to delight everyone.
While this next restaurant is not on Abbot Kinney, the infamous Casablanca is a Venice staple. This Humphrey Bogart homage has fresh Mexican food at a reasonable price point. There's live guitar, a tortilla-making station (which kids love watching), and a tequila cart for the adults! However, be sure to arrive early, as Casablanca doesn't take reservations and can get quite crowded at night.
Ready for dessert?
Blue Star Donuts
has a unique collection of brioche-based options, like PB&J and Blueberry Rosemary Buttermilk. Then, of course, there's the ice cream shop that needs no introduction:
Salt & Straw
. This West coast chain uses fresh ingredients to craft inventive flavors, so walking into Salt & Straw is sensory overload. The smell of homemade waffle cones welcomes you, as does the option to sample any flavors before choosing. There's a rotating menu of seasonal flavors, as well as a list of usuals. Try Salted, Malted, Chocolate Chip Cookie Dough, or the Chocolate Gooey Brownie, and don't be dismayed by the lines — this place knows how to scoop quickly!
A Camera
Venice is full of photo ops, so if you're a photographer, make sure to bring your camera or phone wherever you go. The
Mosaic Tile House
is a museum experience kids actually enjoy. This 1940s home has been covered by colored tiles and glass mosaics, making for a visually stimulating visit. Wander through the house and notice the bright colors, varied textures, and shiny overlays. The museum is only open on Saturdays, so be sure to reserve in advance, and kids under 12 visit for free!
One of the prettiest -- and most photogenic -- spots in the area is the
Venice Canal Historic District
. This residential suburb was built in 1905 by tobacco millionaire Abbot Kinney. Inspired by Venice, Italy, Kinney carved out miles of space for canals. While a decision in 1928 forced some of the canals to be turned into paved roads, those that remain are a beautiful homage to Italy.
Park on a nearby street (or leave the beach early and stroll to 25th St.) to wander through the neighborhood. The homes range from quaint beach bungalows to large, modern builds. Every house has a dock, and many of them are decorated nicely. This area makes for a beautiful stroll at any time of day, but late afternoon and early evening are especially noteworthy. Bridges connect the sidewalks and are great vista points. Stand on one to watch the sun glisten off the water, as it's the perfect way to wind down an exciting day or weekend in Venice.
Looking to explore Venice, CA real estate and turn your vacation spot into your home? Contact
Scott Price
for the area's top listings! Scott and his team would be happy to help you find the home of your dreams.