Are you getting ready to add your home to the current Santa Monica California real estate listings? In addition to ensuring your home is priced competitively for the market by having your agent conduct a comparative market analysis, decluttering and putting your excess belongings into a storage unit, and boosting your curb appeal, staging is one of the steps that will help you sell your home quickly and for more money. While staging the living room, bedrooms, and bathrooms is important, you can't forget your kitchen. Here are some reasons why your Santa Monica realtor will suggest you stage your kitchen before you list and some tips on how you can accomplish your staging goals.
Reasons to stage your kitchen
Homes that are staged can sell for up to 10% more than those that are not. In addition, Santa Monica California real estate listings that are staged prior to showings sell much faster than their non-staged competitors. While these numbers apply to homes that have had all rooms staged, the kitchens play a big part in the overall appeal. Here are some reasons why staging the kitchen is a vital step of the process.
1. It will make the space appear larger.
Your Santa Monica realtor will tell you that buyers are looking for kitchens that are open and spacious. While you can't change the square footage of your kitchen, you can make it appear larger with some staging tips like painting the walls a lighter color, removing bulky islands or pieces of furniture, and—if you have the wall space—adding a mirror. You can also make your space appear larger by removing kitchen rugs, runners, or mats that break up the floor space and can make the kitchen look segmented.
2. It will give the illusion of more counter space.
If you have some home cooks looking at your property for sale, they'll be scrutinizing how much counter space they have to work with to prep meals. Without major renovations, you can't actually increase the amount of counter space you have, but you can make the most of what you've got. One of the main components of staging is decluttering and minimizing. This means removing any small appliances like air fryers, toasters, or blenders that are taking up space on your counter as well as pieces of décor, cookbooks, or other items. The more you clean off your counters, the more space buyers will see.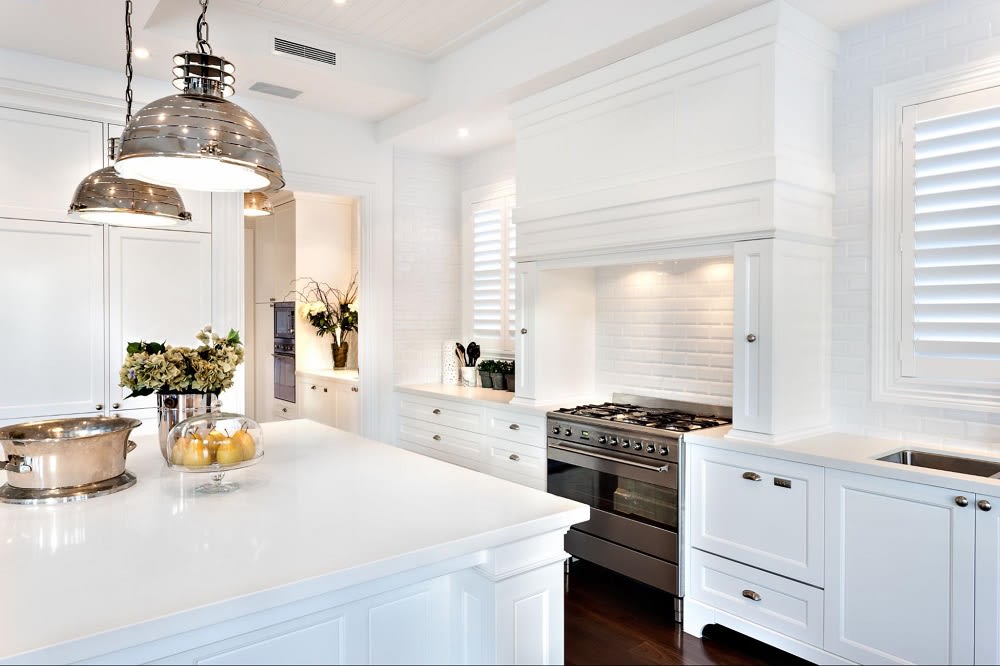 3. It will make it brighter
A Santa Monica realtor knows that buyers are looking for homes that are filled with light. Not only are bright homes more welcoming, they also look larger. The best type of light in any room in the house is natural light. If your kitchen has windows, part of the staging process will include removing any heavy drapes or shades and either replacing them with sheer versions or leaving them off altogether. Cleaning the windows is also a key step in the kitchen staging process. If you don't get enough light in your kitchen, your agent will probably recommend that you bring in some floor lamps or install some under-cabinet lighting options to make the room as bright as possible.
4. It will maximize your storage space.
When prospective buyers look at Santa Monica California real estate listings, they will be peeking into every closet, attic, pantry, and other storage space in the house. Part of the staging process is organizing these areas to make them appear larger and well-maintained. When you clean out and arrange your kitchen cupboards and pantry, you will give buyers the impression that there is plenty of storage space in the kitchen. If there are items you want to keep, pack them into a box and put them in your storage unit to move to your next house.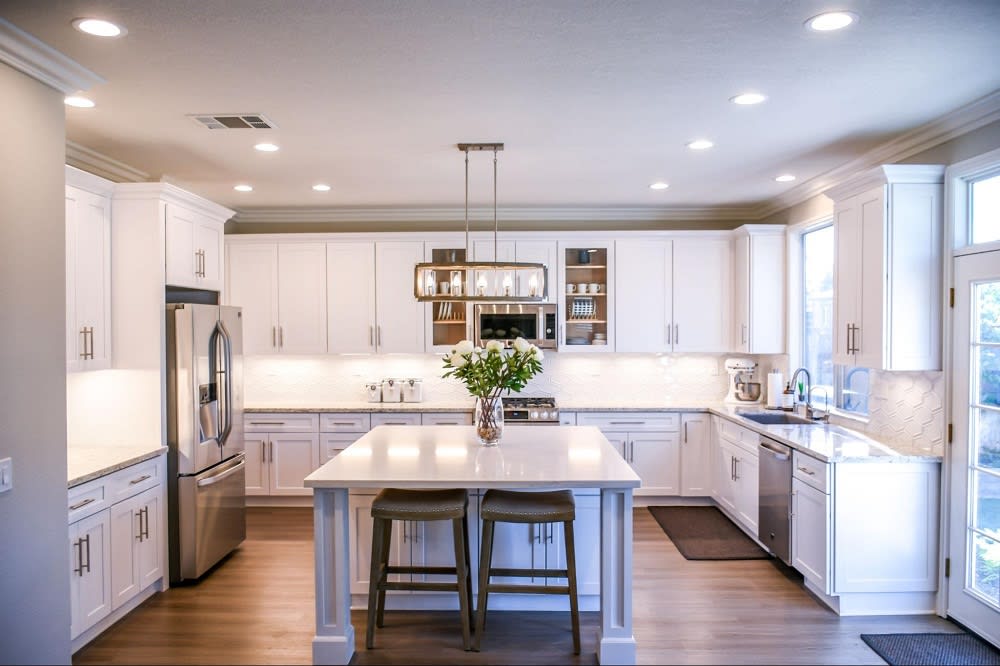 5. It will help buyers visualize themselves living in your home.
The ultimate goal of staging is to help buyers of Santa Monica, California real estate listings visualize themselves living there should they decide to make an offer. The kitchen is a key part of that—especially if prospective buyers plan to cook often or use the kitchen space for entertaining or gathering with family members. Help them picture themselves in your kitchen by accessorizing the stovetop with an attractive teapot or medium-sized pot or dutch oven. Prop a colorful cookbook on an easel next to the stove and open to a fantastic recipe. Put some fancy hand soap near the sink and new tea towels. If you have an eat-in kitchen, set the table with quality dishes, cloth napkins, and wine glasses so buyers will instantly imagine their first dinner party in your home.
6. It's the perfect place for small touches.
Your Santa Monica realtor will tell you that it's often the little things that sell a home. Finishing touches are the last step of the staging process and are meant to make your home as welcoming as possible to prospective buyers. The kitchen is the ideal place for touches like fresh flowers in pretty vases, vibrant colored fruit in a fancy bowl, and the aroma of fresh-baked cookies that can come from candles, wax warmers, or actually baking some cookies prior to showings. If you have the space, you can also stage a small hotel-like coffee bar and offer coffee or cappuccinos to all those who come to see your home.
To attract prospective buyers to Santa Monica California real estate listings and encourage offers, owners need to properly stage their kitchens and make them as welcoming as possible. By using the above tips, you can achieve your staging goals and get the most possible out of your home sale. Ready to get started? Reach out to trusted Santa Monica realtor Scott Price for expert assistance throughout the pre-listing and selling process.