Culver City, CA, is home to approximately 41,000 residents within an area of about five square miles. It's considered a film and television hub since studios have been headquartered there for nearly 100 years, including Metro-Goldwyn-Mayer Studios, Sony Pictures Entertainment, and National Public Radio (NPR) West.

The median list price of homes for sale in Culver City is around $1,392,000, which is up from just under $1 million a year ago. As with almost all of California, the area is experiencing an aggressive seller's market, which means fewer homes are for sale, with a larger number of buyers vying to purchase them. Newcomers to Culver City real estate will delight in its star-studded history, as well as its variety of heritage businesses. Here are just a few.
Johnnie's Pastrami
Johnnie's Pastrami was founded in 1952 to capitalize on all of the late-night customers from nearby bowling alleys and bars. Back then, it stayed open until 3:30 AM, and customers could tuck into a French dip pastrami sandwich for $.70 or a basket of shrimp for $1.10. These days, the deli closes around 11 PM, and the prices are a bit higher than in the 1950s, but the quality and value remain the same. The restaurant was inducted into the Vienna Beef Hall of Fame in 2016. It still has its original neon sign, jukeboxes, and décor. Its hot pastrami sandwiches on French rolls are custom ordered to your taste. Bob's Special is a tasty corned beef sandwich topped with Swiss cheese and coleslaw with a side of potato salad and onion rings. If you have room for dessert, try their fruit or pecan pie.
Orchid Fever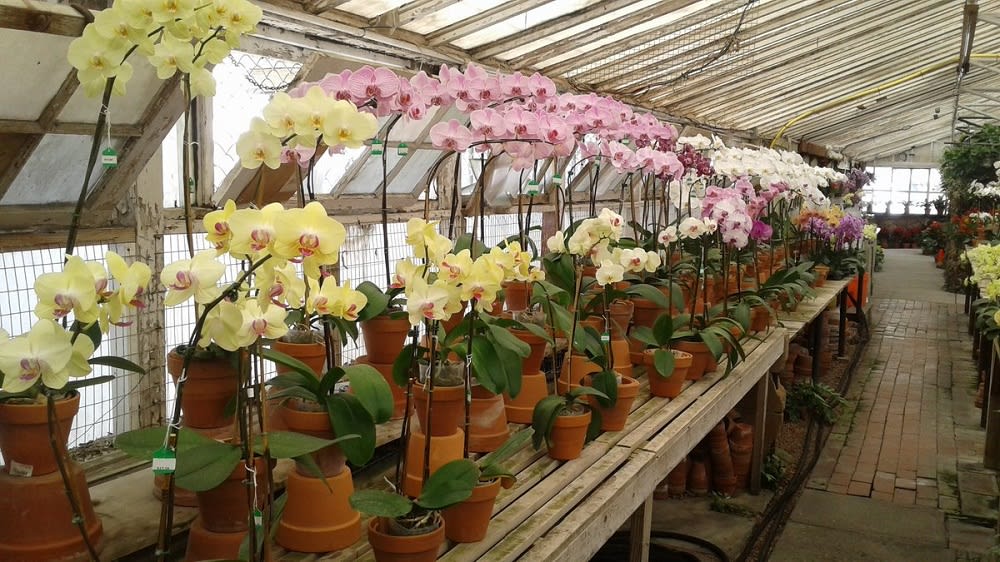 Image courtesy of Orchid Fever
Orchid Fever has been in business since 2000. It boasts more than 10,000 square feet of greenhouse space packed with endless varieties of orchids and other plants, as well as orchid-specific supplies. Among its treasures are gorgeous succulents and colorful bromeliads, which are leafy green plants with vibrant flowers in bold colors such as red, magenta, and yellow. Compact bamboo arrangements and hearty philodendron plants are also available. Los Angeles Magazine voted it as having the best orchids in LA. Orchid Fever transports its orchids in a custom-made, climate-controlled vehicle with a unique air-ride suspension, so its delicate passengers arrive safe and sound to local private and commercial customers. Once you've found your next home in Culver City, why not celebrate with a vibrant arrangement from Orchid Fever?
Helms Bakery District
Helms
originated in 1931 and operated as a bakery—that also delivered baked goods "Daily at Your Door" until it closed in 1969. Since then, the district has expanded to comprise many goods and services, including a planned redesign and reopening of the original bakery under the direction of Chef Sang Yoon. The updated venue will consist of a full-service restaurant, a bakery, a prepared foods counter, and a sweets menu.
In addition to the yummy treats in store for Culver City real estate owners, the district is home to furniture design stores, shopping, and award-winning restaurants. One of these venues is Father's Office, run by Chef Yoon and home of the famous, super-luxe "Office Burger," which is made with no substitutions — reminiscent of Manhattan's "
The Soup Man
," made famous in
Seinfeld
. Diners enjoy the burger as it's prepared, with caramelized onions, arugula, bacon, gruyere, and Maytag blue cheese. And no, there's no ketchup in the restaurant.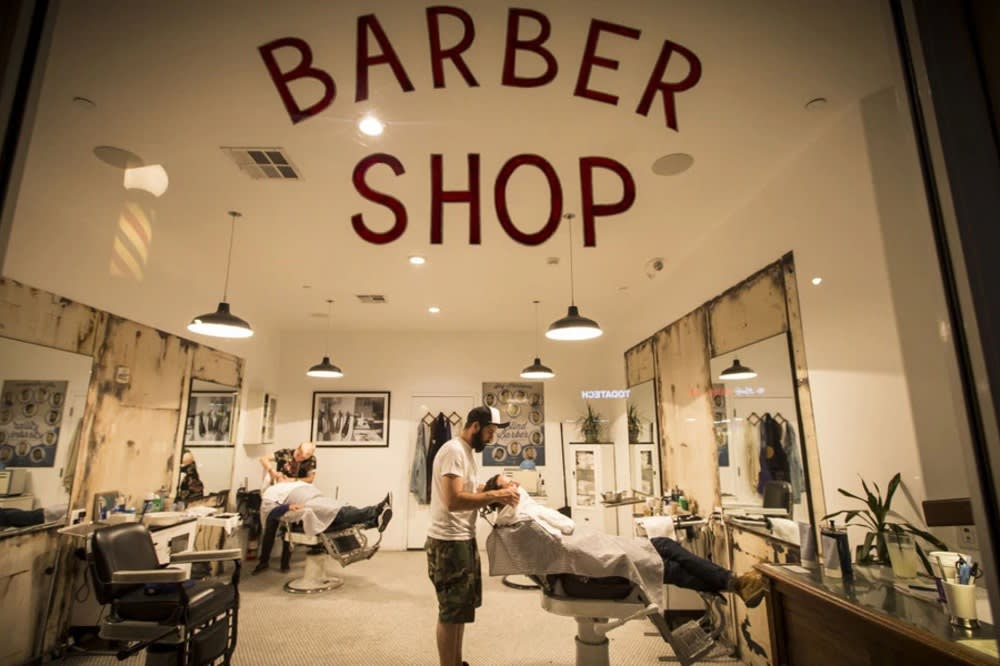 Image courtesy of The Blind Barber
The Blind Barber started out in the East Village in New York City back in 2010. Since then, its unique spin on a neighborhood barbershop—complete with a secret bar at the back—has expanded to Chicago, Miami, and Philadelphia. If you've snagged your dream home in Culver City and find yourself needing a haircut, a shave, or just a trim, the service comes with a beverage on the house. The bar is open to everyone and takes customers back to the times of Prohibition with its dark, speakeasy atmosphere that features a dance floor! The shop also offers lines of haircare products, a skincare line, gift certificates, as well as scented candles that are created to look like old-school barbershop disinfectant jars. The homemade candles are hand-poured in New York City and feature honey, lavender, leather, and smoke.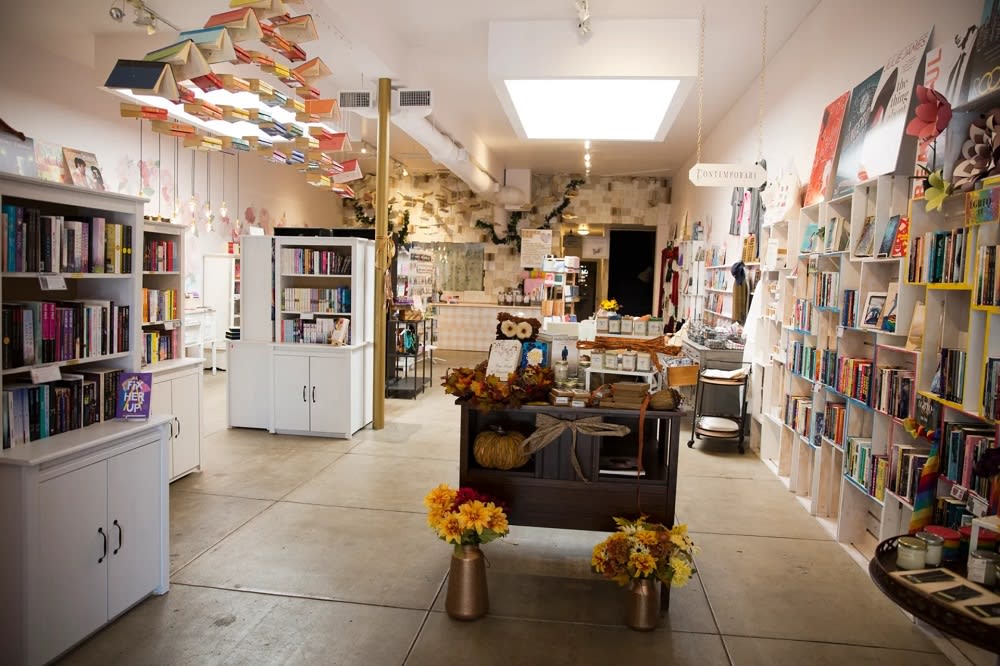 Image courtesy of The Ripped Bodice
There's nothing like cracking open a brand-new book to see where its words will take you. Romance enthusiasts will find their paradise in The Ripped Bodice, one of only two bookstores in the entire country that's 100% dedicated to the romance genre. Now in its sixth year of operations, the bookstore is tended by its founders, sisters Bea and Leah Koch, who revel in keeping the genre alive and kicking. The shop features more than 5,000 titles and covers all aspects of romance, from literal bodice-ripping novels to those detailing stoic outdoorsmen and jaded women who never thought true love would return to their lives.
Looking for homes for sale in Culver City?
The trusted team at Price + Hou are experts in the area and can help you find the perfect piece of Culver City real estate. If you're ready to find your perfect home on the Westside,
contact Price + Hou today
.